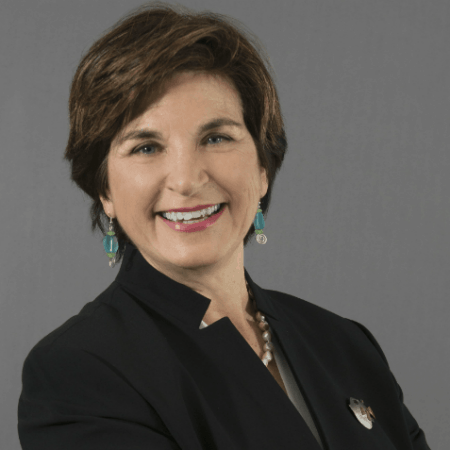 Principal Broker
|
BROKER License
Paula Casey, a native of Vermont, relocated to Cape Cod in 1985 where she started her extensive career in Real Estate. Paula has been the Principal Broker/Owner of Beach Realty since 1986, and has thrived through many real estate climates. Highly proficient in residential sales and widely known for her expertise in waterfront and beach area properties, Paula has set herself apart as the one to turn to when looking for the best the industry offers. Her professional experience is something [...]
Paula Casey, a native of Vermont, relocated to Cape Cod in 1985 where she started her extensive career in Real Estate. Paula has been the Principal Broker/Owner of Beach Realty since 1986, and has thrived through many real estate climates. Highly proficient in residential sales and widely known for her expertise in waterfront and beach area properties, Paula has set herself apart as the one to turn to when looking for the best the industry offers. Her professional experience is something you can count on to bring you successfully through your real estate transaction from start to end. Paula and her husband Tom have lived in Sandwich since 1985, and have raised their three children there. Paula enjoys competition outside of the real estate industry as well. In 2007 she formed a Womens Ice Hockey Team that won the USA Sr. Womens National Championship in San Jose, California and has competed at the National Tournament yearly since then. Paula also captains her USTA tennis team, which competes locally.
Office Location
133 North Shore Blvd
PO Box 406
East Sandwich, MA 02537
Contact Info
Specifications
Languages: English
Specialties: Home Sales, Investment Properties
Service Area: Barnstable MA, Bourne MA, Mashpee MA, Yarmouth MA, Dennis MA, Sandwich MA, Falmouth MA
Paula's Testimonials
" Paula is always the "consummate professional" in all our dealings with her. She knows the market very well and always has time to take your call. We would highly recommend her! " June 2013
"Consummate professional"
"Paula was wonderful from the beginning to the end of the process. She thoroughly understood our home desires, and painstakingly provided us with a great variety to choose from. She was patient and always available for our many questions, and as out-of-state re-locators we had many questions! I can't imagine a more personable or qualified real estate [...]
D. Curtiss
" Paula and her Real Estate Company, Beach Realty, really know how to guide sellers and buyers through the process of selling and buying. With a staff that is exceptional, ready to help in any way, and above all very professional. Beach Realty recently sold our waterfront property and although challenges presented themselves they worked for solutions for both parties [...]
D. Dunn
"Paula is the consummate agent. She works tirelessly and in a professional manner to facilitate the sale of your house. My recent closing had creative touches that she was very helpful with. Paula is cheerful without being chirpy. She has a broad knowledge base of the Cape and the Real Estate market. I would definitely use her again!"
"Consummate agent"
"Paula represented us in buying a second home on the cape. We found Paula to be extremely professional, delightful to work with and highly competent in her knowledge of the housing market especially her advice and guidance throughout the buying process. We give her our highest recommendation". November 2016
D. Giambetti
"My wife and I purchased a cottage on Cape Cod from Paula a little over a year ago and she was outstanding. We have rented summer homes from Paula for a number of years and the process to actually purchase our cottage took a couple years. Each year Paula, very patiently I might add, took my wife and I to look at many different [...]
"Outstanding"
"Paula is extremely knowledgeable about all we needed to know about selling our property in East Sandwich. She is very personable and was always just a phone call away when we had questions or concerns. She called very often, if not daily, with updates. She gave us plenty of notice when a showing was scheduled, then gave us feedback. She was with us all the way until [...]
P. Spindles
" Paula is a seasoned real estate professional with good instincts and extensive industry knowledge for both the RE sales & rental markets. Her company, Beach Realty, provided me complete managed services for renting my vacation property (inclusive of marketing, reservation bookings, contracts, and excellent customer service). When it came time to sell this [...]
"Excellent customer service"
"Paula was an exceptional agent, with a professional, engaged and earnest attitude towards supporting me along the process of purchasing a home. She was sensitive and respectful of both my personal and financial purchasing parameters while her knowledge of the local market is unparalleled. Paula kept her high level of enthusiasm and effort from our first meeting [...]
"Sensitive and professional"
"Paula Casey is a seasoned real estate professional with good instincts and extensive industry knowledge for both the RE sales & rental markets. Her company, Beach Realty, provided me complete managed services for renting my vacation property (inclusive of marketing, reservation bookings, contracts, and excellent customer [...]
C. Pugsley